6 Questions You Should Ask A personal Stylist Before Hiring Them (And What to Ask Yourself)
Eighty-six percent of the general population has utilized a personal luxury service at least once in their lives. Personal trainers, hair stylists, nail technicians—the little list of luxuries is never-ending.
Other experts in the luxury service space that are also gaining widespread popularity are personal stylists and shoppers. Simply put, more people are hiring them—and not just the rich and famous. Thousands of corporate companies and hard-working business men and women have realized the benefits of working with a personal stylist to up their wardrobe game and save them time and money.
For those who may still be unfamiliar with just how personal styling services work or are unsure of the personal and professional benefits of hiring one, below are nine questions you should ask before making the investment:

1. What is the difference between a "personal stylist" and an "image consultant"?
Believe it or not, there is a difference. While there's no industry standard for what a "stylist" actually is or does, it's best to ask the individual or company you plan to hire why they claim a particular title. There are three main terms you'll hear when you ask this question: "fashionista," "personal stylist," and "image consultant."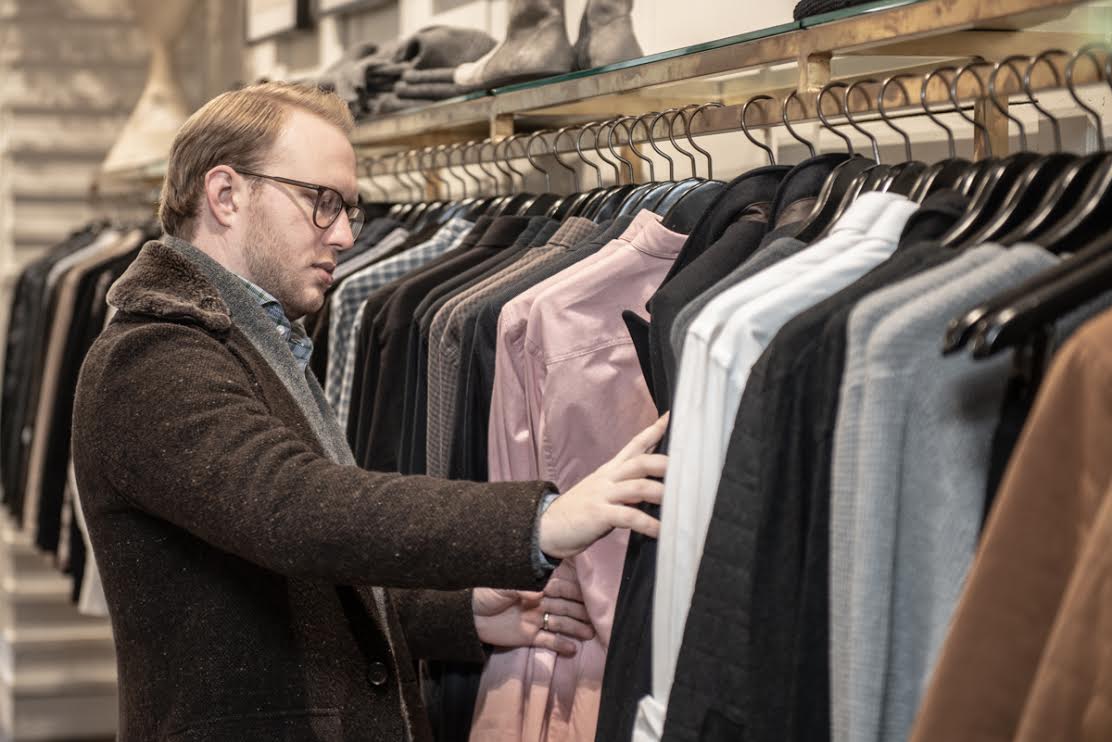 Don't be fooled: In general, the term "fashionista" is a word that just means a person who likes or appreciates fashion. It doesn't carry any industry weight. Your best friend may refer to themselves as an Instagram fashionista, but that doesn't automatically give them professional credibility.
The term "stylist" will most likely be the vaguest term you'll hear. This can refer to anything from a StitchFix or TrunkClub style service all the way to a professional designer. You may need to dig and figure out if they have the particular skill set you need. Occasionally, you'll hear the term "personal shopper" which is usually a stylist that is employed by a specific store and limited to that store's inventory.
An "image consultant," on the other hand, is a fairly new industry label. This is typically someone with more professional training in image and wardrobe management. The key difference is that image consultants take a holistic approach to your wardrobe—they want your goals to be communicated through clothing. Bearing all this in mind, it's important to ask your potential service provider about their education, training, and the terms they'd use to define themselves.

2. Why did you decide to become a stylist/image coach/personal shopper?
Question anyone you plan to hire about why they got into the field and what they love most about what they do. Just as owning a camera doesn't qualify someone as a professional photographer, an individual who just "likes to shop" and claims to "have an eye for fashion" isn't a stylist. You're hiring this person to help you look and feel your very best and you are the canvas: whoever you hire better have passion and charisma for their job.

3. How do you get paid?
Because there are no industry standards when it comes to titles and qualifications, there are also no uniformities in pricing. Therefore, it's a good idea to ask exactly where your money is going. There are ways that stylists and image consultants make money: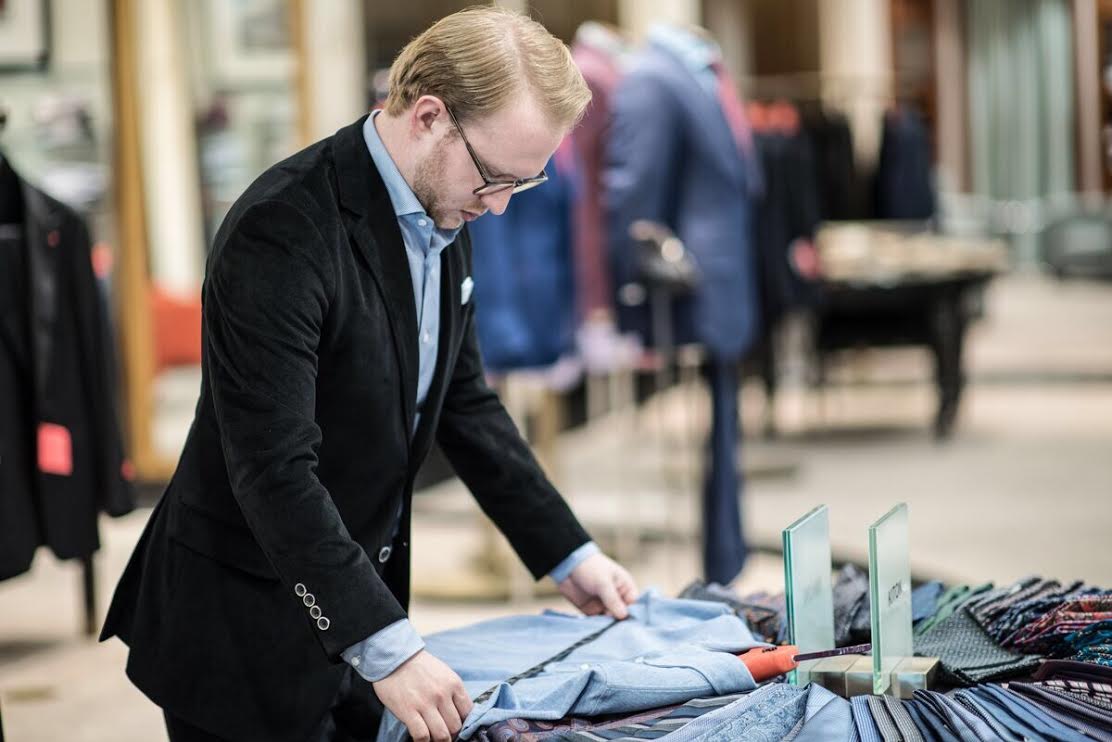 Stylists and image consultants use a variety of methods to collect payment. The first and most popular is an hourly rate or package fee for a service that is negotiated up front. There's usually a contract so that both parties understand what is expected.
The second method is calculated based on keep. A percentage of the total price of whatever merchandise you purchase with their guidance and is a commission rate. For example, if you buy a $1,000 suit and the keep is 50 percent, you owe an additional $500 to the stylist for their time.
The final method is a bit inconspicuous. Stylists will rarely have a negotiated discount with the stores in which they shop, and they will keep the margin between the discounted price and the MSRP. This is called a kick-back, and it's not cool unless they disclose it to you up front. A good stylist will always pass the discounts on to you.
Some stylists use a blend of these methods, so determining how they get paid is necessary – it will tell you a lot about who they're really working for.

4. What is your process?
This question speaks both to the stylist's creative process as well as to their efficiency. Don't be afraid to ask how they create the vision for your wardrobe and be skeptical if they don't invite you to be part of the process—they are dressing you after all. Below are some additional recommended process inquiries:
Ask the stylist how they know what they're looking for. Do they wander through the malls and browse magazines, or do they have spreadsheets and databases of stores, cataloging fits and styles?

Ask them how they keep track of their time;

Ask them how they involve you (the client) in their process. Do they take you to each store, and have they pre-shopped that location in order to streamline the process?

Ask if they deliver items to your home or office;

Ask if they feel comfortable finding you the best fitting item, even if that means shipping merchandise in from out of state, or even internationally;

Ask if they willing and able to front the money for higher-end pieces that you may not have known existed; and

Ask who pays for the merchandise and when.

5. What type of clients do you typically work with?
No one can be the best at everything. A good image consultant or personal stylist should be able to step out of their fashion biases and view each customer in an individual light. It benefits you most when your goals are in the stylist's wheelhouse. For example, if a stylist is a self-professed "club outfit guru," don't expect to get stunning results when you need that suit for your next salary negotiation.
6. What does your work look like?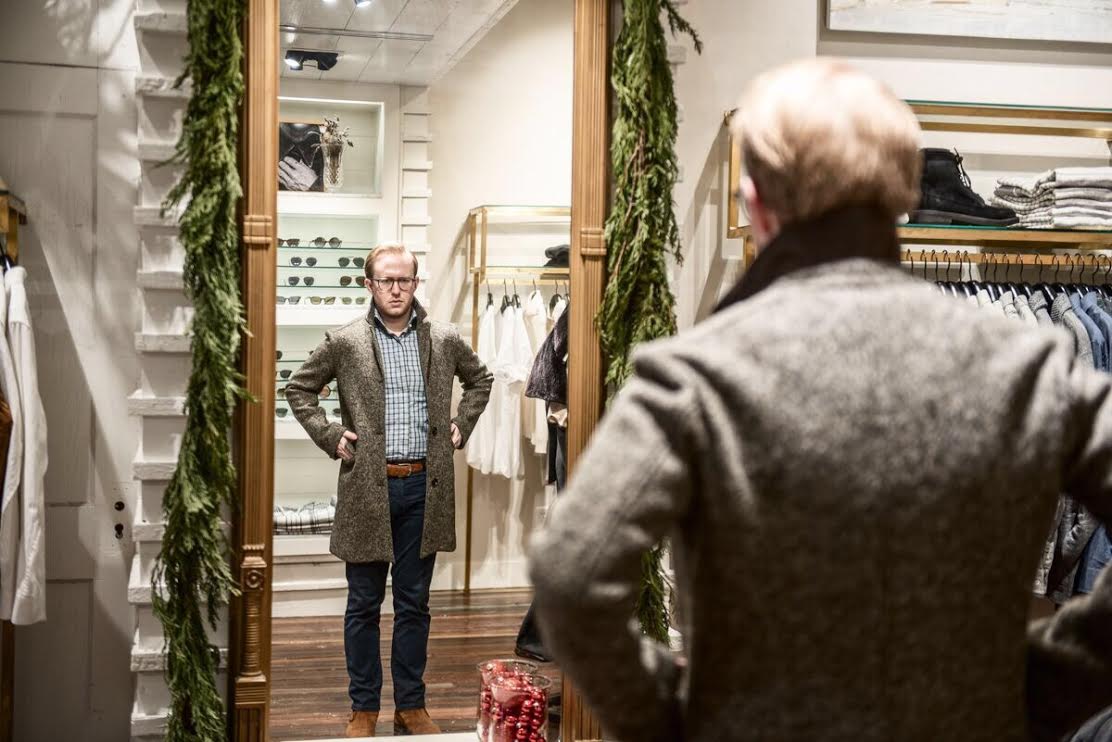 Experience & Qualifications
The best way to judge an artist is by their work. Does the stylist have a portfolio of previous work? Do they have any before-and-after photos or positive testimonials from previous clients? They stylist might not look like you – they may even have a completely different personal style – but they might have dressed someone like you in the past. This is where you get to make a value judgment. There are plenty of poorly dressed stylists, so don't be coaxed into blindly trusting the title.
Now it's time to get introspective. Before hiring a personal stylist or image consultant, it's best to make sure it's a service you will truly benefit from both personally and professionally. The below are questions you should ask yourself before you begin the process:
7. What do I want to accomplish?
Before you get someone else to tell you what you need, you should consider what you want. To help determine this, figure out the kind of look you're going for and what events or situations you might need the clothing for. Do you want to create a new wardrobe or are you dressing for one occasion? Will this clothing be casual or cocktail? Does it need to be versatile? All of these details should be ironed out.
It is your stylist's job to create a game plan, but some forward-thinking on your part will help prevent an upsell by the "paid on keep" stylist who might load you up on fashion pieces that don't meet your unique goals.
8. What kind of service do I want?
Like most things in life, you get what you pay for. If you hire an individual who claims they are an expert in the latest style trends but has no previous work experience, you might end up with a discount style service. Any full-time professional stylist or image consultant will attest that it takes an investment of time and money to stay current and offer exceptional service. If you want a consultant with a broad knowledge of brands and style, the resources to aggregate a personalized collection, and the communication skills to articulate how each piece builds a cohesive wardrobe, it will require an investment in professional talent.
9. What is my budget?
First, you should consider how much you want to spend on the clothing. This will help you decide what kind of stylist you can (or should) hire. Is it a one-time budget or can you build on a monthly basis? If you're looking for $15 shirts, you might not find a lot of stylists eager to bill you based on keep. A good stylist can help you maximize your budget with advice on sales and brands, but they aren't miracle workers. If you're looking to create a full wardrobe for $300, you will likely find stylists that will politely decline.
Joshua Davis is the Founder of Monogram Styling, a luxury-focused image consulting firm based in Atlanta, Georgia. With nearly a decade of experience, his exquisite taste and attention to detail have been sought out by executives at dozens of the world's leading global brands including Coca-Cola, Honda, IBM, and Koch Industries. Holding a BA in communications, Joshua is a recognized Association of Image Consultants International (AICI) Skilled Member. He currently resides in Atlanta with his wife, Hayley.